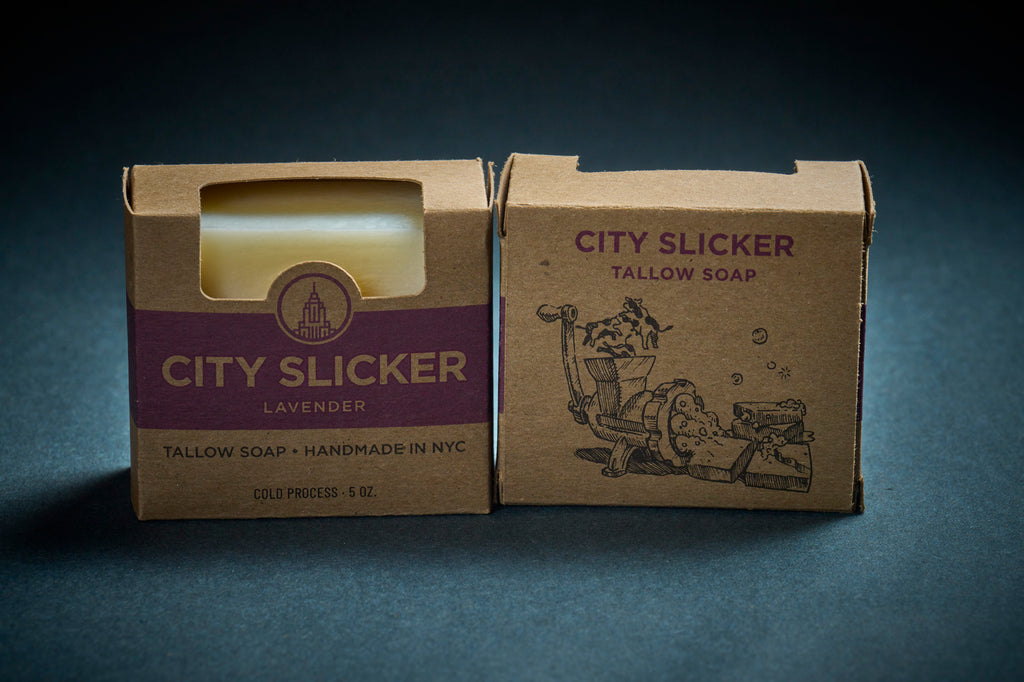 Lavender Soap
$8.00
Our all natural, small batch, beef tallow soaps will envelope your body and mind with thoughts of small farms & old-timey values (and they clean & smell great too!).
Our Lavender Soap is scented with lavender essential oil.

Christopher Coco, our General Manager, produces soaps under his City Slicker Soap Co. label using the excess fats that are a byproduct of whole-animal butchery at Dickson's Farmstand.
Ingredients : beef tallow from locally-raised cows, coconut oil, olive oil, castor oil, lye, water, lavender essential oil.