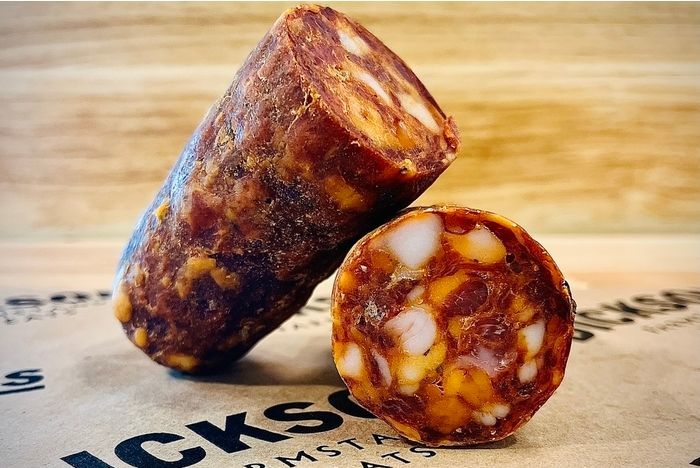 Tres Chiles Salami (House Made)
$15.00
Berkshire Pork salami seasoned with jalapeño, habanero, and chipotle chiles.  Addicting heat that gets better as it comes up to room temperature.  Delicious on its own or on a pizza.
Made with Berkshire Pork from Sir William Angus in Craryville NY.

SIZES
MEDIUM - Our medium salami are stuffed into hog casings and aged for 3-5 weeks.  Easy to slice for snacking, a charcuterie board or a picnic basket. ≈1" diameter.

Store in the refrigerator wrapped in paper to avoid drying out.