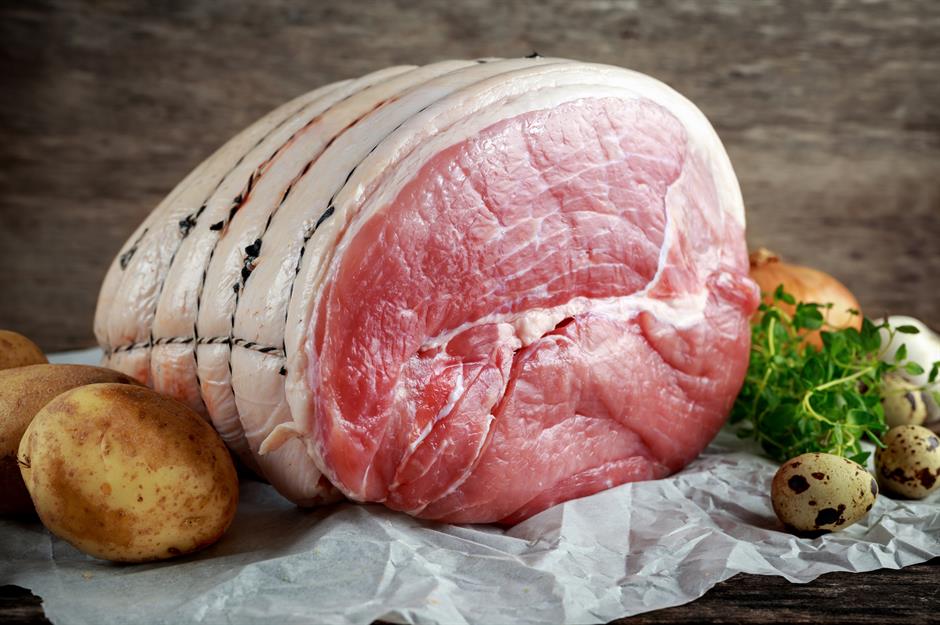 Cured Fresh Ham/Gammon (Boneless)
$103.92
Uncooked Gammon Ham ($12.99/lbs)
UNCOOKED dry-brined leg of pork (aka English-Style Gammon Ham).

Moist and tender, with perfectly balanced salty, sweet, and smoky flavors. Excellent for slow roasting/smoking and applying your favorite glaze.

Deposit- We charge you a deposit to reserve online. We'll settle up for the difference (actual weight x price/lbs - deposit) at pickup (or by phone before shipping).
Size- If you'd like a larger or smaller ham, please to the notes section at checkout.
Heating Instructions- This is an UNCOOKED ham.  Roast to to internal temp of 145-150 degrees (or more), then lest rest for 30-60 minutes before slicing and serving.

CHRISTMAS PICKUP & SHIPPING DETAILS