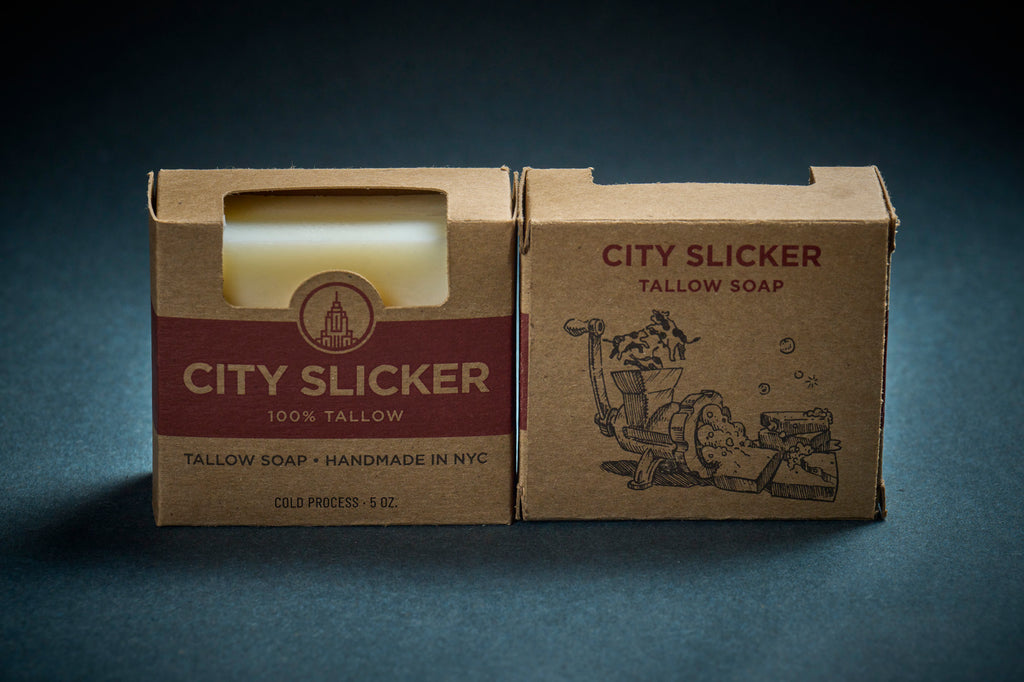 100% Tallow Soap
$8.00
Our all natural, small batch, beef tallow soaps will envelope your body and mind with thoughts of small farms & old-timey values.
This is a homesteader-style unscented soap made from 100% beef tallow for sensitive skin.
Christopher Coco, our General Manager, produces soaps under his City Slicker Soap brand using the excess fats that are a byproduct of whole-animal butchery at Dickson's Farmstand.
Ingredients : beef tallow from locally-raised cows, lye, water.